Fashion & style: French dressing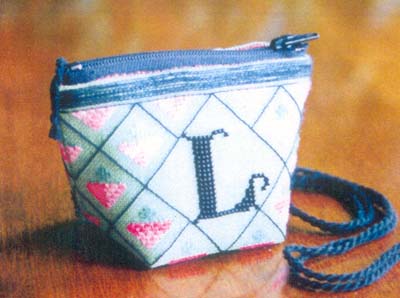 For some time now, women's fashion has been treading water. The world has witnessed the return of the 'lady' " as worn by women who, if they're completely honest, know that they're anything but. Then came the bohemian flower-child in all her glory, save that she lived in north- west London, and the nearest to nature she was ever likely to come was a stroll across Primrose Hill. 'Eclectic', 'unstructured' and 'democratic' have all been buzz words. They are, at times, disingenuous, and less than inspiring.
But not any more.
If the designers at the most recent round of the Paris collections are to be believed, 'extreme' is the message from now on. For spring/summer 2006, clothes will be extremely ornate, or extremely minimal. And sometimes both at the same time. They will be extremely tight and extremely short. Black and white is fashionable. But so, too, is dazzling, rainbow colour. Fashion, henceforward, will be extremely expensive and extremely litist. The high street will struggle to keep up, which is at least part of the point. Above all, this is no time for the mediocre or compromised. The middle of the road is no longer an enviable place to be.
It's an abrasive message, and one that will win designers few friends outside fashion's inner circle. It does, however, herald a return to greatness and to the old masters who thrived on such unabashed hauteur. This is also fashion's riposte to the power of celebrity: these are clothes that make women into stars, and never vice versa.
It seems entirely appropriate that it all started " and was most brilliantly realised " at Balenciaga. For next season, that house's designer, Nicolas Ghesquire, sent out the most ornate embellishment imaginable, decorating the most ruthless construction. Skin-tight trouser suits came with little ruffs at the collar, and with covered buttons and gilt-chain fastenings. Wide silver-filigree belts were printed at the hips. Patchwork chiffon and lace harked back to the 17th and 18th centuries. Ghesquire described the mood as 'baroque rock star'. It was breathtakingly beautiful to behold.
Pomp and circumstance was the message at Comme des Garons, where Elgar's stirring anthem provided the soundtrack, and models' crowns were constructed in everything from cardboard to battered old car parts. That label's designer, Rei Kawakubo, layered Hawaian print, tartan, Japanese florals, and even the Union flag to ever more regal effect. There was a quiet dignity to clothing that was constructed entirely on the body and without the use of anything as pedestrian as a pattern.
One of the most rarefied names in fashion must surely be Herms, designed today by Jean Paul Gaultier. As statement dressing goes, a signature orange Herms Kelly bag, with pleated chiffon dress and bikini to match, is hard to beat. Or, should madame prefer her designer clothing more discreet, how about a pristine white shirt- dress, best worn by a woman accompanied by a chauffeur in white gloves, in order to ensure that it remains as pure as the proverbial driven snow.
If Yves Saint Laurent was once France's most feted name, Stefano Pilati is reinventing it with considerable aplomb. Here, too, were baroque flourishes " pleats, pompons, ruffles and frills " embellishing a slim-fitting, quintessentially French silhouette. Pilati's own take on Saint Laurent's sheer-chiffon blouse, meanwhile, made even the requisite baring of flesh seem dignified, although recommended only for those with the utmost poise.
Skin-tight leather, metal mesh, bandage dresses and power shoulders were the staples over at Alexander McQueen. The designer is currently eschewing theatrics in favour of (mostly) commercially minded clothes. If it was strange to see such a debt to Azzedine Alaa and Gianni Versace, referencing these two names at this point makes sound sense. They are of a time when the designer was a superpower, and the business brains behind them merely courtiers. Versace was also referenced at Marc Jacobs' show for Louis Vuitton " ultra-short, brightly coloured dresses looked suitably brash, while Alaa's handwriting was seen at Givenchy, again, where Riccardo Tisci was showing for the first time.
John Galliano's signature collection employed the services of big people, little people, transvestites, and so forth, clearly in a bid to prove that fashion with a conscience is not an impossiblity. Whether this was, ultimately, gifted or plain grotesque depends on which side of the fence one sits, but no one would argue that the end result was characteristically audacious. At Christian Dior, an all- 'nude' collection demonstrated a very focused change of direction on the part of the designer. Most significantly, there was not a single sell-out, strapless, corseted Oscar dress to be seen. Instead, clouds of organza and tulle had traces of fuchsia at the edges, as though dragged through magenta puddles.
Two years ago, Alber Elbaz, the designer at the helm of the Lanvin label, sent out dresses with their own jewellery trapped in attached tulle. This marked the beginning of a new phase for decoration that was an integral part of a garment that might otherwise be minimalist. This time round, the minimal style was more in evidence than ever, but with a mind to the prettiness and subtle elaboration that might suit a modern woman's taste. These clothes exude a quiet luxury and strength.
Hussein Chalayan is often described as a minimalist, but it is a reductive term. His deconstruction of bourgeois dress, and the introduction of more baroque, natural forms into its make-up, made for clothing that seems entirely current. A curvaceous, deceptively simple shift dress was softened by a circular cape and trimming in the form of small but perfectly formed leaves.
Sophia Kokosalaki is similarly interested in the natural world, although she insists that poetry is far from the point. The end result is extremely romantic, none the less, not least because each piece is worked on for many hours, so is deeply personal.
With their interest in culture, concentration on technique, and endless patience where perfecting their craft is concerned, both Chalayan and Kokosalaki seem to fit in perfectly with fashion's new mood. They are uncompromising and, despite their comparative youth, grand, with a capital 'g'.
The last word goes to Yohji Yamamoto, who said that his show was inspired by nothing less ambitious than the history of fashion, humanity, and the earth itself. On the catwalk, the designer's clothing, famously austere on the hanger but surprisingly dynamic, even vital, on the body, dwelt on everything from androgyny " the perfect black trouser suit " to camouflage print, best elaborately draped and folded into a broadly Victorian effect.
Oh, and as if to prove that, in his capable hands, even dinosaurs can seem to be the epitome of grace, Yamamoto's final outfit, a floor- sweeping, inky-black coat came complete with stegosaurus spikes down the back.